Organize your group stay at Simplon
Simplon Hostel is ideal for schools, universities, sport clubs, family gatherings, or any other group. We are experienced in hosting groups, so we know how to optimally accommodate them at a reasonable price.
It is the perfect location for larger groups who wish to stay near the city centre. With our industrial look and inviting courtyard we are truly a unique place to be.
Dorms
Because of COVID 19 we turned our dormitories into family rooms. You can stay here with a group from 4 till 8 persons. Some of these rooms include breakfast.
We keep the wishes of our guests in high regard. Our dormitories have shielded bunkbeds with each their own socket and nightlight, cosy and yet private. Bedding is taken care of, so you won't have to bring your own.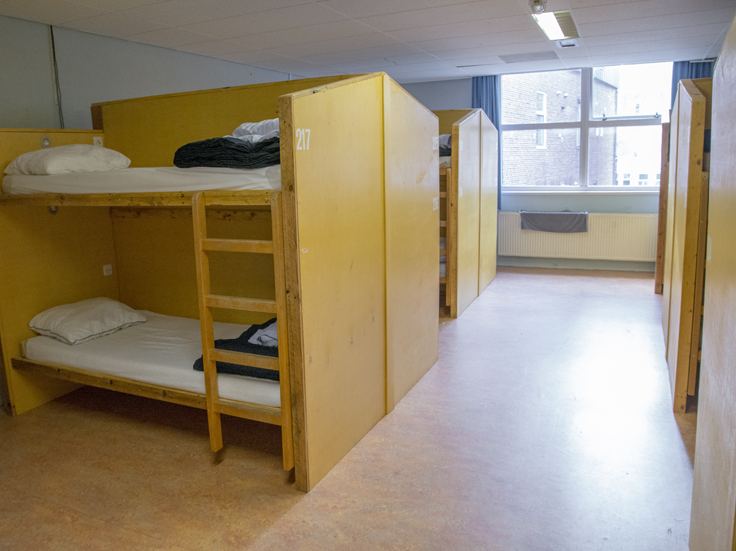 Breakfast, lunch & dinner
We serve a breakfast for just 6,50. This breakfast is included in the private rooms and in some of the family rooms. Breakfast will be used in the rooms and put in the hallway at the time you requested. We do take into account any special diet request such as vegetarian, vegan, or gluten free, just let us know. It is also possible to order packed lunch. We work in close contact with our neighbours 'Proeflokaal de Prael' where you can get a delicious lunch or dinner at an affordable price (arrangements are possible).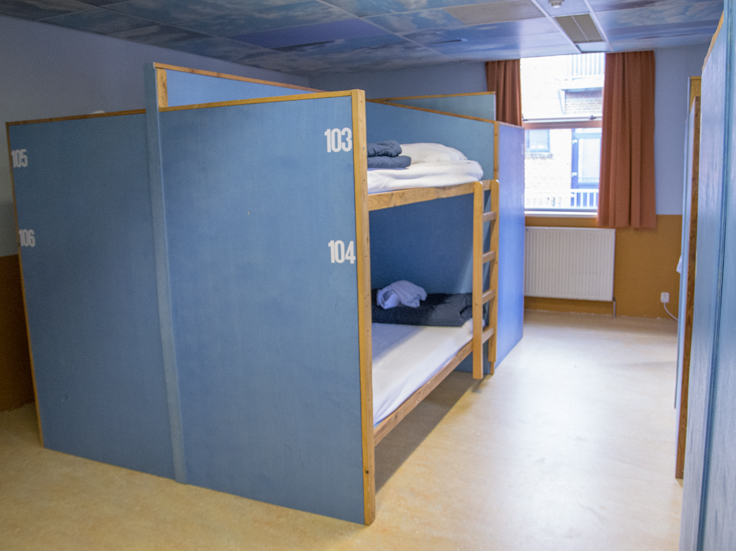 24/7 reception
Going out in Groningen could go on all night. That's why we are open 24/7, so you can return whenever you feel like. Check-out is possible till 12 o'clock, which enables you to sleep in and still enjoy breakfast till 11 o'clock.
In short…
Simplon Hostel is the place to be for an affordable night's rest, an extensive breakfast, to meet up, or to explore the city from. An ideal place for students, day trippers, and night owls alike.
Simplon Hostel
Boterdiep 73-2
9712 LL Groningen
050 313 52 21