Organize your group stay at Simplon
Simplon Hostel is ideal for schools trips, universities, sport clubs, family gatherings and excursions and any other group looking for affordable accomodation near the city center. We have experience hosting large groups. Because of our 24/7 reception service, Simplon Hostel is a great choice if you're planning to go out on the town.
For questions, information or to request a quotation, please call or send us an e-mail:
E-mail: info@simplonhostel.nl
Telephone: +3150 313 5221
It is the perfect location for larger groups who wish to stay near the city centre. With our industrial look and inviting courtyard we are truly a unique place to be.
Dormitory and rooms
Our dorms have a large capacity, 50 beds in total in 4 different dorms. Every bed has a wooden construction, a bedlight and a power socket. Bedlinnen is always included, you don't need to bring or use your own sleeping bag.
We also offer private rooms for up to 4 guests.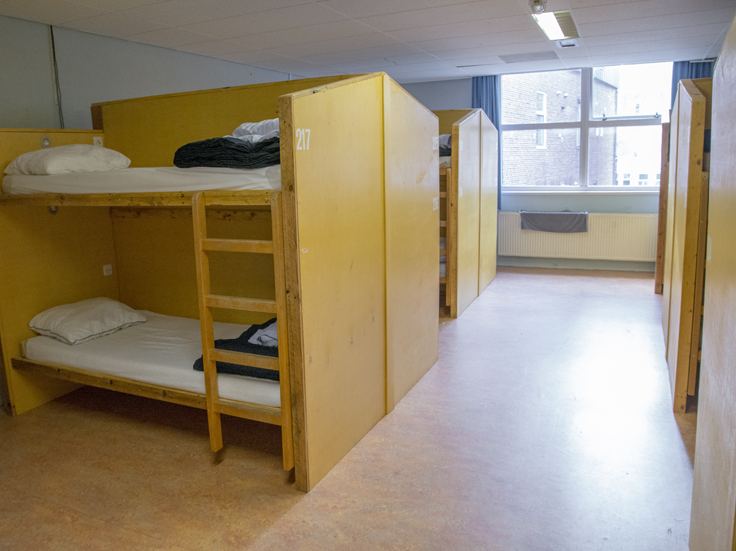 Breakfast, lunch & dinner
Every morning breakfast is served between 7:00 and 11:00. If you have any specific dietary requirements or allergies, please let us know in advance, we will try to cater to your needs if possible. We work closely with our neighbours at Proeflokaal de Prael where you can get a delicious lunch or dinner. Arrangements are possible.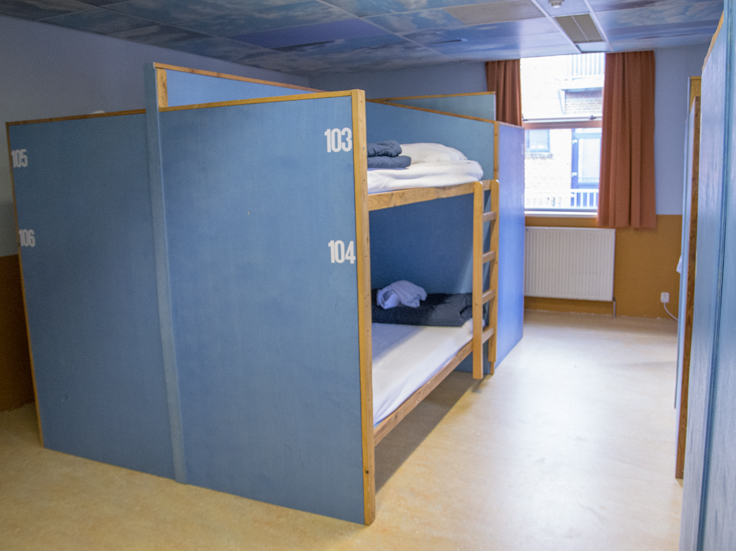 24/7 reception
Going out in Groningen could go on all night. That's why we are open 24/7. You can return whenever you feel like. Check-out is possible 'till 12 o'clock, which enables you to sleep in and still enjoy breakfast 'till 11 o'clock.
In short…
Simplon Hostel is the perfect place for an affordable night's rest, an extensive breakfast, to meet up, or to explore the city from. Ideal for students, day trippers, and night owls alike.
Simplon Hostel
Boterdiep 73-2
9712 LL Groningen
reception 24/7