Budget hostel in Groningen Centre

 
Accommodation at € 26,35 per night
Dormitory, Room or Apartment
Dormitory, room or apartment
Simplon Hostel
Great that you're considering coming to our beautiful city!
Groningen is internationally praised as being a true pearl in the north of The Netherlands. A student city, world city and acclaimed as being the most bicycle-friendly city in the world, Groningen is a small metropolis – affectionately known as 'Klein Amsterdam': Small Amsterdam.
We are looking forward to welcome you at Simplon Hostel. We offer affordable lodging for up to 93 guests at a great location – only 5 minutes walking distance from the city centre.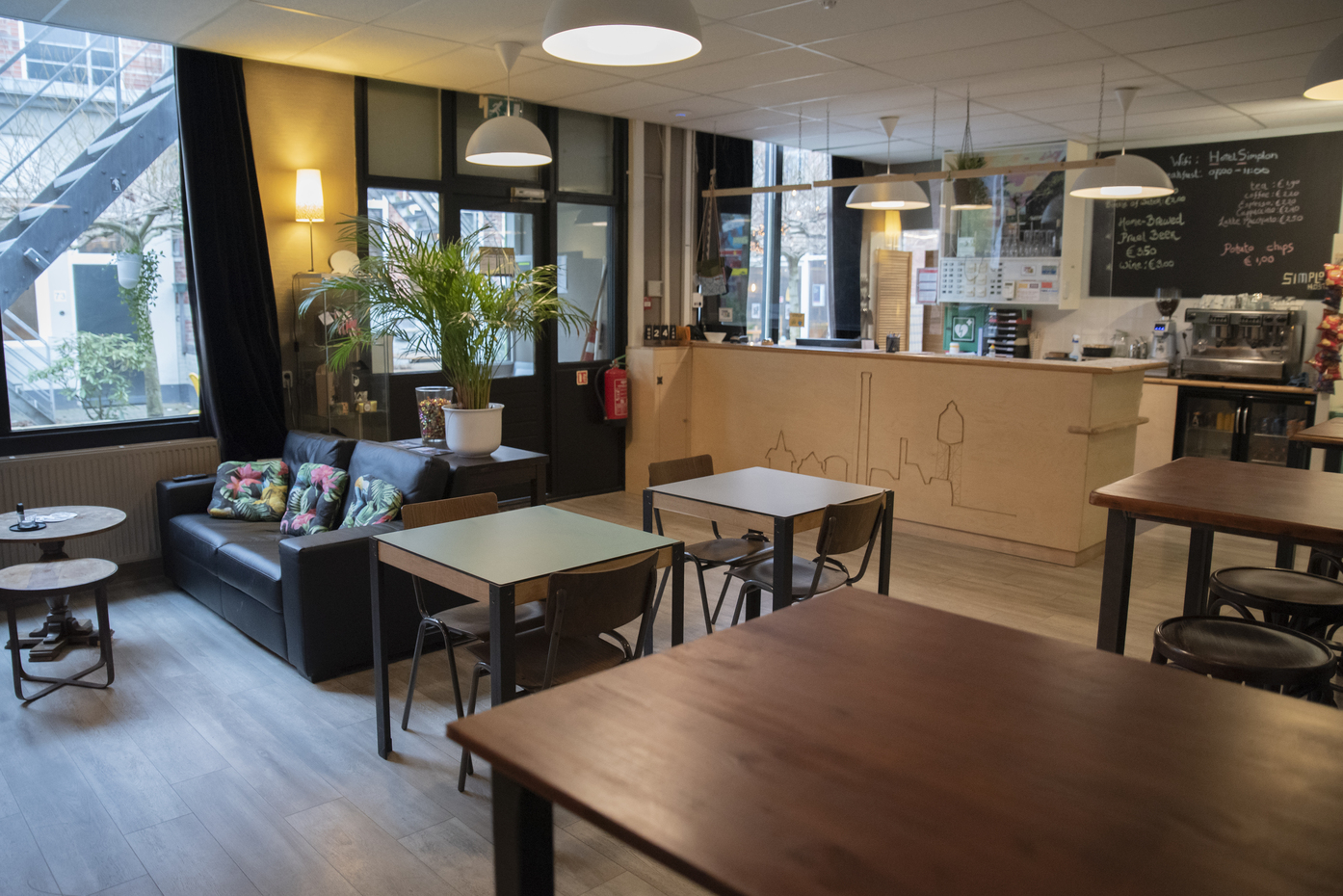 Overnight
You can rent a bed in one of our dormitories or book a private room for up to 6 people. We also offer a European breakfast from 08:00 till 11:00. For lunch, dinner and a home-brewed beer check out our neighbours: Brouwerij de Prael. 
Our lounge and courtyard are the perfect place to relax, have a drink and meet fellow travellers.
Activities
If you're looking for activities, check out UitGroningen. Also ask our staff, they will be able to point you in the right direction.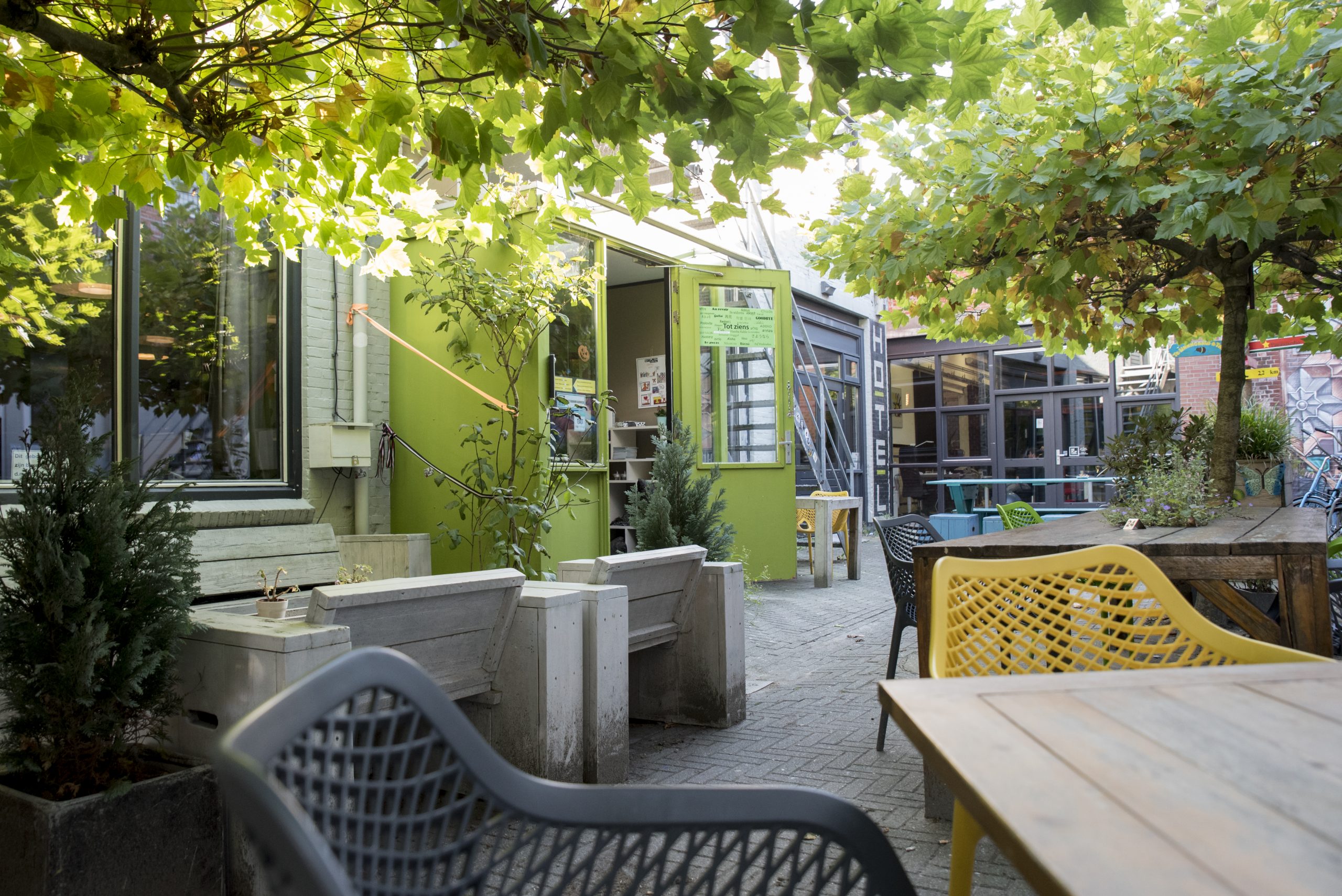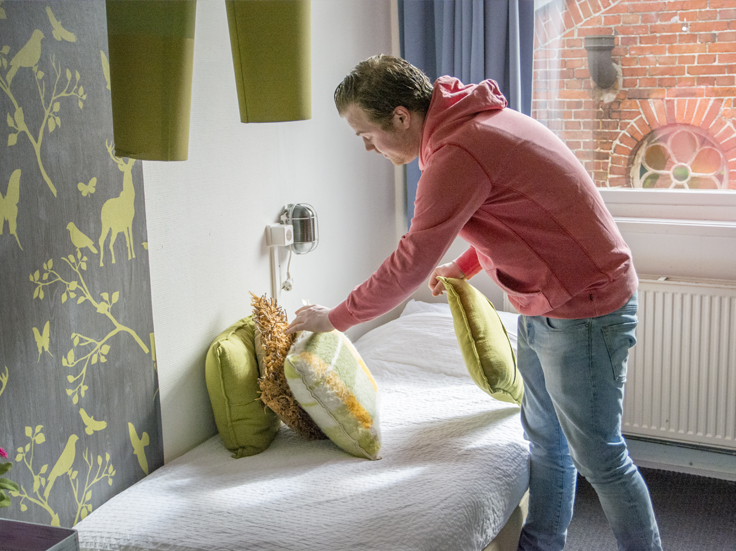 Volunteers
Simplon Hostel is a working environment where you can gain experience in the various fields of work represented at the hostel – Housekeeping, reception, catering and security. You'll work towards your own goals and development, making part of a motivated team with people of a wide range of backgrounds. During the intake we will determine where your interests lie and set goals accordingly. Together, you will decide what kind of support and guidance you need. During your time at Simplon you will be supported by experienced mentors.
If this sounds like something you would be interested in please contact us.