Ensure a good night's sleep at Simplon Hostel.
Dormitories
The dormitories have a total capacity of 52. There are 2 large dorms (16 and 20 beds) and 2 smaller dorms (6 and 10 beds). All dormitories have bunk beds, every bed has an electronic outlet and a bedlight.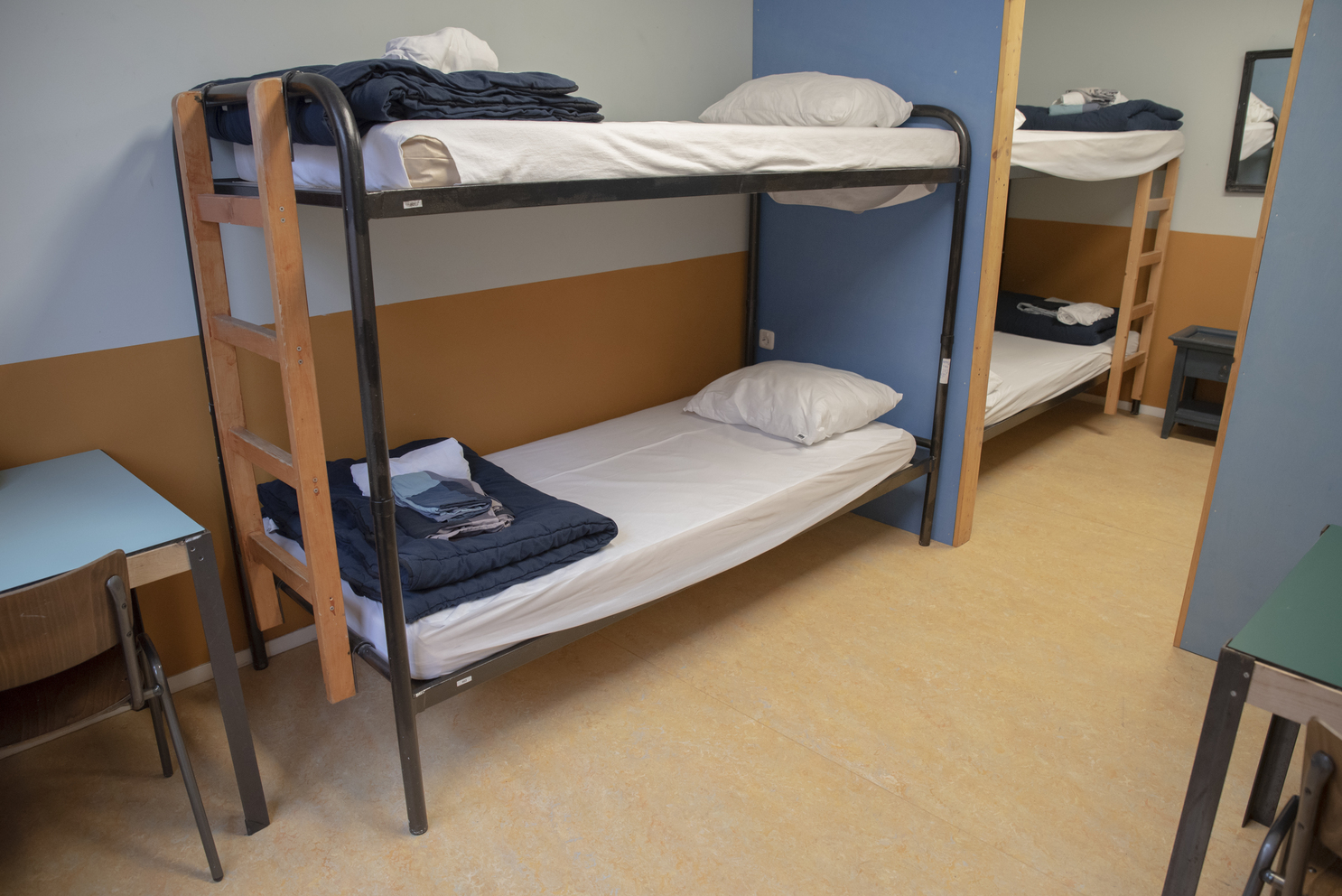 Private rooms
There are also private rooms, for 1 to 4 guests. Private rooms are always booked inculding breakfast. There is a closet to store your clothes and personal belongings and each room is equipped with a tv.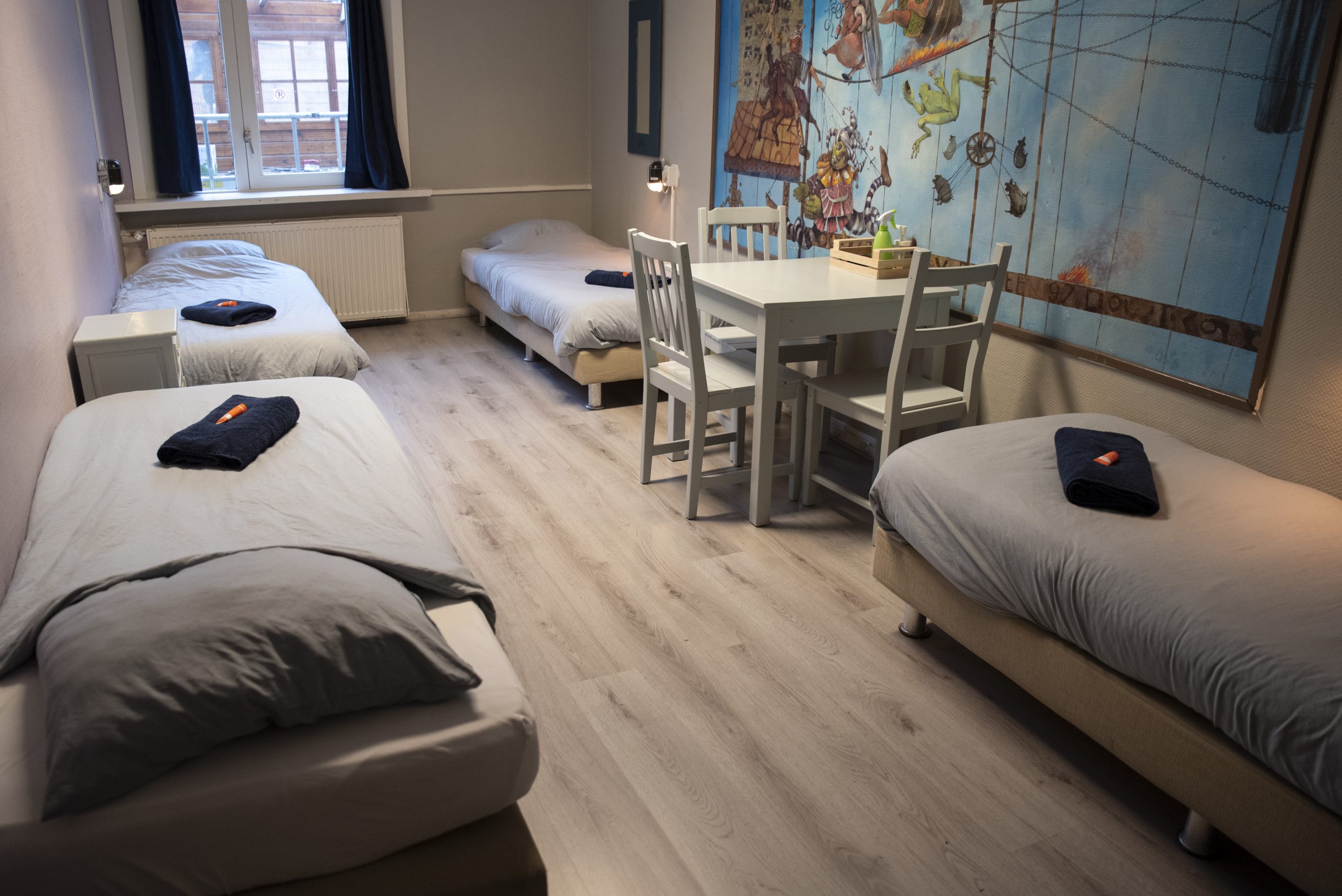 Apartment
If you're looking for a little more privacy and comfort, as well as the benefit of a private bathroom, we have the newly renovated apartment on offer. This apartment has its own entrance, a living room and a small kitchenette. The apartment has two separate twin bedrooms. The apartment is always booked including breakfast.
All reservations include bedlinnen. Bathrooms are shared throughout the hotel, with exception of the apartment.