Ensure a good night's sleep at Simplon Hostel.
At the moment our dormitories are only used at half capacity. All our upper beds are left empty. This way we try to guarantee 1,5m distance for all guests. Two of our dormitories have been repurposed as private dorms with a capacity of 3 to 10 persons. These rooms can be booked as a private room, there will be no other guests. 
If you're looking for a little more luxury and the benefit of your own bathroom, we've got a newly renovated apartment on offer. This apartment has its own entrance, a living room and a small kitchenette. The apartment has two separate bedrooms.
Your comfort and safety are our highest priority. Our dormitories have shielded bunkbeds, each with their own electrical socket and nightlight. Bedding is provided, so you don't have to bring your own.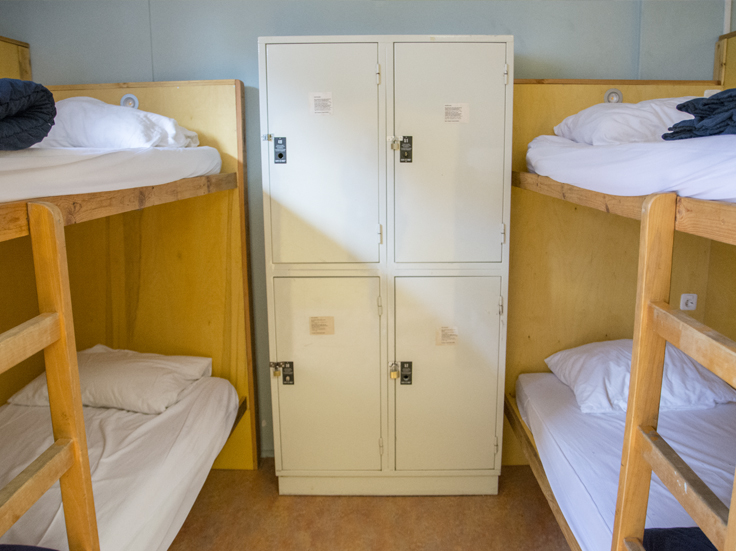 Prices are in euros, including VAT. Excluding tourist tax: € 3,70. The weekly rate applies from Sunday to Wednesday, the weekend rate applies from Thursday to Saturday.
 

 

 

Week

Weekend

 

22,00

22,00

Bed in the small dormitory

25,00

25,00

Single room

47,50

50,00

Double room, 1 person

52,00

65,00

Double room

59,50

67,50

Triple room, 1 person

70,00

87,00

Triple room, 2 persons

80,00

87,00

Triple room

89,00

92,75

Quad room, 3 persons

103,00

120,00

Quad room

121,00

127,00

Six person room

159,00

169,00

Apartment, 1 person

80,00

85,00

Apartment, 2 persons

100,00

105,00

Apartment, 3 persons 

120,00

125,00

Apartment, 4 persons

140,00

145,00

Private dorm, 3 persons

89,00

99,00

Private dorm, 4 persons

100,00

106,00

Private dorm, 5 persons

125,00

132,50

Private dorm, 6 persons

150,00
159,00

Private dorm, 7 persons

175,00
185,50

Private dorm, 8 persons

200,00
212,00

Private dorm, 9 persons

225,00
238,50

Private dorm, 10 persons

250,00
265,00
Dorm
Our dormitory tariffs include bedlinnen, but do not include breakfast. Breakfast can be booked for an additional € 7,- per day. 
Rooms
Towels and toiletries are included. There is a closet to store your clothes and personal belongings. Each room is equipped with a tv. The bathroom and shower are shared. The double and triple bedrooms can also be booked for use by one person. Breakfast is included in our room tariffs.
Apartment
Our apartment consists of two double bedrooms, a shared living room and a kitchenette. It is not possible to cook meals, but you can make coffee or tea. The rooms in the apartment can only be booked together. Breakfast is included in our apartment tariffs.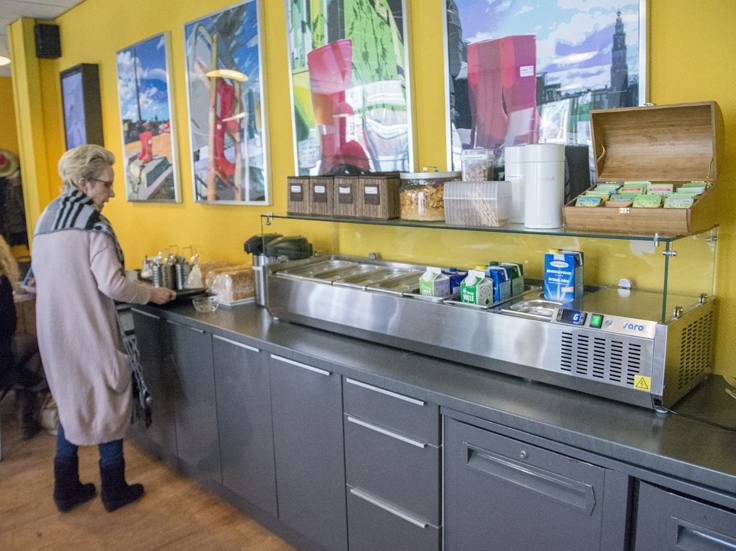 Simplon Hostel
Boterdiep 73-2
9712 LL Groningen
050 313 52 21